Our 2021 speakers included:
Guest Speakers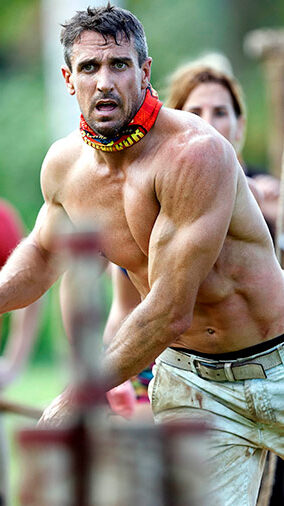 Lee Carseldine
is an entrepreneur, businessman, media personality, reality TV Australian Survivor and past professional cricketer.
Lee competed as the first athlete in Australian Survivor Season 1, placing as runner-up whilst becoming a fan-favourite of the show. He also took part in Season 5 All Stars but had to return home due to a family tragedy.
He has dedicated his post-sporting career giving back to the cricket community; serving as a Past Player Welfare and Game Development Manager for the ACA, a member of the non-profit Bulls Master's Program, and as a sports commentator. He is an ambassador for the Stroke Foundation and is raising money and awareness via the Towel Challenge.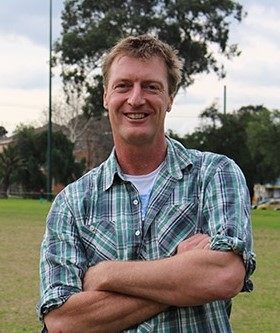 Troy Luff, is a former professional AFL player for the Sydney Swans, with a career spanning 12 years, 155 games and 85 goals. After retiring at the end of the 2001 season, Luff continued to play the game he loves and still does today. He played with the UNSW/ES Bulldogs and the Balmain Football club, winning 2 Sydney AFL Best and Fairest awards along the way.
He runs his own gardening business and during the football season works on the Channel 7 program Sunrise, ABC TV's Grandstand and as a sports commentator with Triple M radio.
Troy decided to become an ambassador for Beyond Blue after watching footage of other prominent people having the courage to come out and tell their stories.
Knowing and loving your penis
Dr Margaret Redelman
OAM, MBBS (Uni NSW), M Psychotherapy (Uni NSW) received her medical degree in Sydney and sexuality training in the USA. She then worked in Sexually Transmitted Diseases Clinics, Family Planning Clinics and General Practice for many years.
She now works in private practice in Bondi Junction, as a medical sex and relationship therapist. She is affiliated with Dr Lowy at Sydney's Men's Health, Double Bay. Her work covers positive male and female sexuality, sexual dysfunctions and the interpersonal relationships of both heterosexual and homosexual couples.
She is an accredited Psychosexual Therapist from Society of Australian Sexologists (SAS) and is currently on the executive committee of SAS national and NSW. She has been President of the Asia Oceania Federation for Sexology (AOFS), SAS NSW and the Australian Society of Sex Educators Researchers and Therapists (ASSERT). She has also been President of national and international sexology conferences.
She received an Order of Australia Medal (OAM) in 2016 for her work in sexual health/sexuality.
Dr Michael Lowy MBBS, MPM, FAChSHM, FECSM is a sexual health physician specialising in men's health conditions, sexual medicine and counselling. He is specifically trained in the treatment of male sexual dysfunction (libido, erection, ejaculation disorders), relationship and sexual problems
affecting individuals and couples. He has worked in the specialty of sexual medicine since 1992, with an interest in the physical and psychological causes and treatments. He obtained his original medical degree from the University of NSW. He is a Fellow of the Australasian Chapter of Sexual Health Medicine and obtained a Master of Psychological Medicine from the University of NSW. Dr Lowy is also a Fellow of the European Committee in Sexual Medicine.
Dr Lowy is a lecturer in Men's Health at the University of NSW, Notre Dame University, Sydney University and Family Planning NSW. He is a founding member of the SAS and has been awarded a life membership of ASSERT NSW. In addition to his clinical work, Dr Lowy has been an investigator in numerous clinical drug trials of medical treatments for male sexual dysfunction. He has been a member of a number of pharmaceutical industry clinical advisory boards. Dr Lowy practices at Sydney's Men's Health in Double Bay and also offers Telehealth consultations.
Master of Ceremonies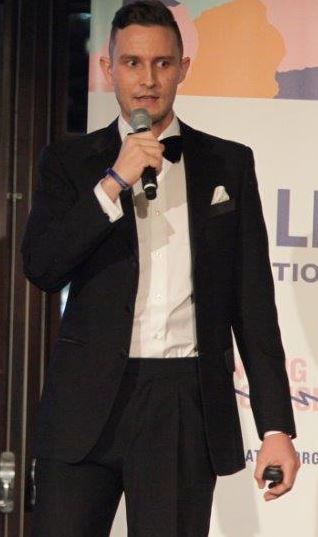 Hugo Toovey is a young ambassador for the Jodi Lee Foundation and a Captain in the Australian Army and a previous speaker at #MHABall.
In 2013, his life drastically changed when he was diagnosed with testicular cancer and was treated only to find out devastating news five years later that he was diagnosed with bowel cancer. Hugo wants to raise awareness to others that they are not invincible and a simple check up at the doctor's may just save their life. He has started 25StayAlive to encourage the younger demographic to be more in tune with their bodies, to learn to know what is 'normal', and to go get checked if something isn't right. There is no shame in seeking help!
Auctioneer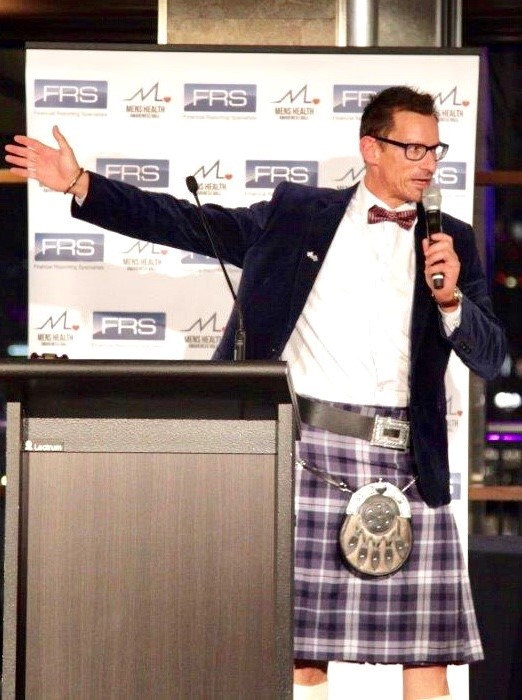 Richard Ernster, fondly known as the Kilt Auctioneer, has been raising money for charity through his auction and events company, Helping Hand Group. To date, Helping Hand Group has generated over $115 million for charities through gala functions and fund raising auctions.
Richard is an advisory board member of the Jodi Lee Foundation, is on the fundraising committee of Courage to Care NSW, is a Global Goodwill Ambassador (GGA) for Australia, a foundation member of Australasian Fundraising Auctions and is one of 5 co-founders of LInfluencers (L>) an organisation formed to increase the ability of others to broaden their reach through L> combined LinkedIn connections.